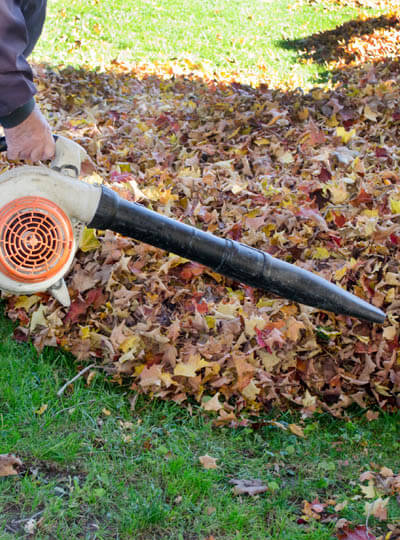 Spring & Fall Yard Clean Up Service
Welcoming a new season is always exciting, but it also requires a lot of preparation for homeowners in north Warren County and southwest Sussex County, NJ. In the spring, you need to complete several tasks so your lawn and other plants start growing again. Before winter settles in, during the fall season you need to prepare your lawn to lie dormant for several months so it can get off to a good start in the spring. Since seasonal tasks can be quite time-consuming, area homeowners turn to Noble & Co. Landscaping for clean-up.
Our yard clean ups include many services!
Many of the clean-up tasks that we perform are the same for each season. These include:
Removing branches, dead leaves, and other debris from your lawn, landscaped beds, and garden.
Eliminate disease and encourage long-term health of your shrubs by trimming and pruning them.
Rake, vacuum and clear all leaves from your lawn.
Select and apply the right type of fertilizer based on the unique properties of your lawn and plants.
Analyze the condition of your lawn and complete aeration and overseeding if necessary.
If you need additional seasonal clean-up services not listed here, just ask. We will try to accommodate your request if possible.
Don't wait to reserve your seasonal yard clean up.
Homeowners in northwest New Jersey are anxious to get these chores out of the way and reserve their spot early. Because of this, we encourage you to avoid the seasonal rush and avoid the possibility of being disappointed by scheduling your appointment promptly.