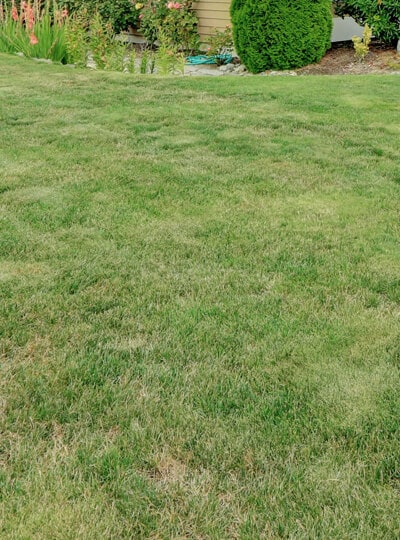 Our 4-Application Fertilization Program
Most homeowners in northwest New Jersey understand that their lawn needs regular mowing and watering to remain healthy. However, few realize that grass needs to be fertilized regularly as well. Even if you have the time and desire to fertilize your lawn, it can be complicated choosing the right product and getting the timing just right. At Noble & Co. Landscaping, we draw on our many years of experience to develop and implement a fertilizing plan based on the unique properties of your lawn.
The benefits of lawn fertilization.
If you want your grass to appear with a lush green color, you can't afford to bypass fertilizing. Our fertilization program offers numerous benefits, including:
Controls weeds: When your grass is thick and healthy, weeds have a hard time growing in the first place. Scheduling regular fertilization sessions puts you in proactive rather than reactive mode.
Controls fungus and diseases: Insects can do a number on your grass, as can fungus, rotting, and wilting. Fertilization helps to prevent these problems from occurring in the first place.
Your lawn absorbs water faster: Frequent or heavy rains can damage your lawn by leaving mud patches and puddles. A fertilized lawn can better absorb the water to use for nourishment.
Additionally, it's a good idea to schedule fertilizing as soon as you put in a new lawn. This keeps it in great condition going forward.
Get a free quote to treat your lawn on our fertilization program.
Are you ready to make your lawn greener, thicker and healthier this season? Give us a call and we will quickly determine the correct type of fertilizer for your grass and then establish a schedule to apply it. If you're located in Blairstown, Allamuchy, Hackettstown or any other surrounding area, give us a call to find out the costs for fertilization on your property.